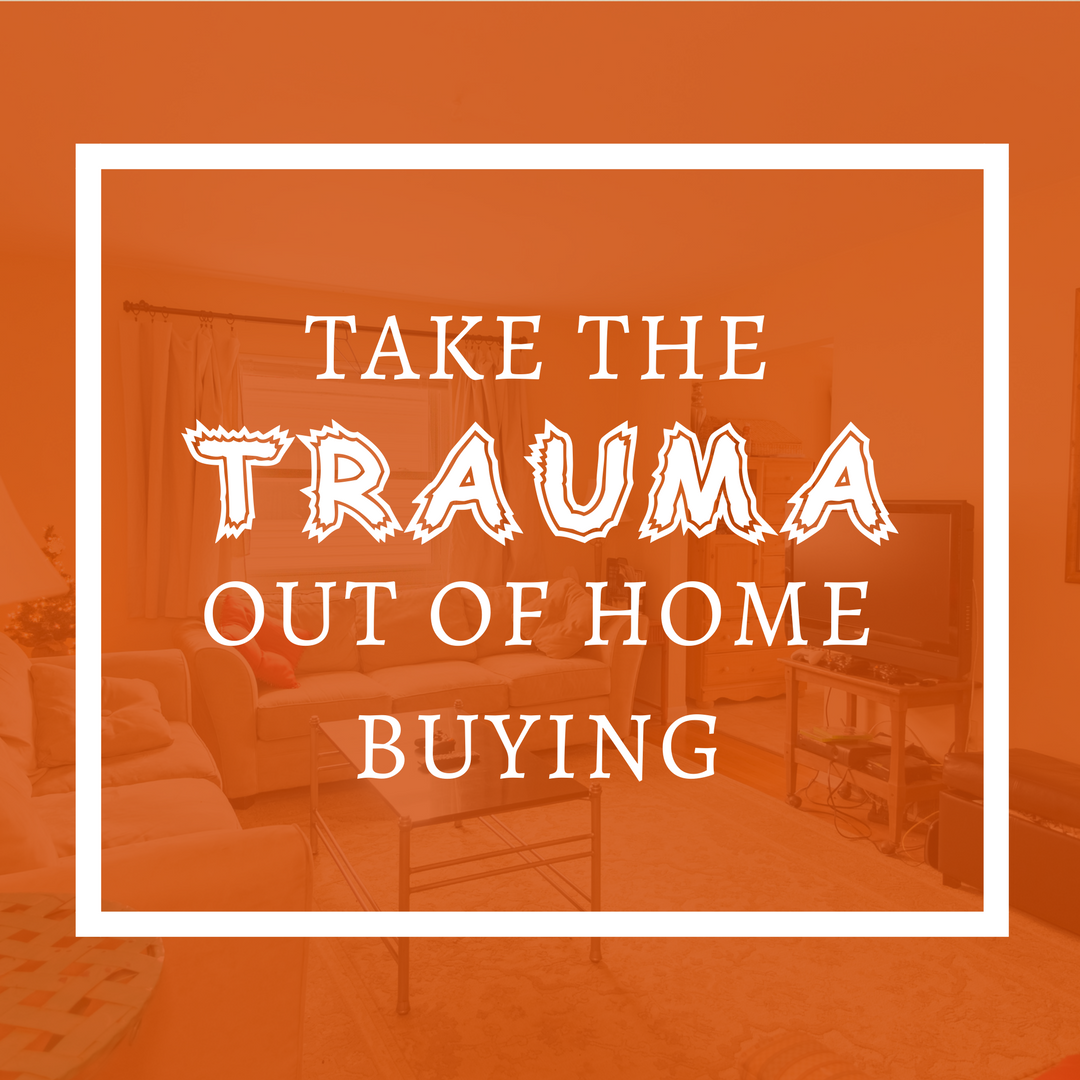 Entering the home buying process can be extremely daunting. Managing all of the responsibilities you will have to your lender, staying on track with home inspections, packing, changing bill addresses, etc, the journey to purchasing a new home can be confusing and downright emotionally draining!
The good news is there are actions, physical or emotional, that you can implement right from the beginning that will help take the trauma out of home buying. Here are ten home buying tips that will help you enjoy the home buying process!

1. Make sure you realtor is a good fit with your personality. Seeing as that the home buying process is an emotional one, you need to make sure that your realtor understands your personality, knows the best way to communicate with you, and will be able to deliver news to you how you need it to be delivered.
2. There isn't ever a perfect time to buy. Now, there are times that are better than others but, like so many people I've spoken to, paralysis by analysis will not accomplish anything. If you find a home now, but you want to wait for better interest rates, that day may not come anytime soon. By that time, you will have missed the property you desired.
3. Don't ask for too many opinions on your prospective home. You can ask those that are closest to you but, the more voices you allow into your head, the harder it will be for you to pull the trigger.
4. Accept from the get-go that no house will ever be perfect. Make a realistic home buying checklist of what are non-negotiables in the home you're looking for and what are desires. Talk to your realtor so that he/she knows what to search for. They can also tell you want is realistic and what may be a pipe dream.
5. Listen to your realtor when submitting an offer and negotiating a repair request. The fact is that you aren't the expert in this situation. Your realtor has a large amount of experience and has probably negotiated hundreds of deals. Trust that your realtor has your best interest in mind, and allow him/her to negotiate on your behalf.
6. When you visit a home, pay as much attention to the small things as you do the large things. Though you're looking at the size of the kitchen, bedrooms, etc, don't forget to pay attention to the ambient noise in and around your home. Pay attention to the noise level of your neighborhood and any roads that may be near your home as these can directly impact your enjoyment of living in the home.
7. Be prepared to submit an offer on a home BEFORE you preview the home. With the housing market the way it is, homes are going under contract in under 48-72 hours. If you're not pre-qualified or have no idea the options of home buying loans that are at your disposal, your offer may not be perceived as a serious one by the sellers. The sellers need as much reassurance as possible that, if they take your offer, that the sale will close. Get pre-qualified right away so that the seller will be confident that they are taking the right offer.
8. When you're considering submitting an offer on a home, make sure you look at every financial aspect of owning the home. Not only do you want to consider your mortgage payment, but you'll want to consider a monthly budget for repair and maintenance costs. Will the mortgage payment top out your monthly financial budget? If so, you may want to consider purchasing a less expensive home so that you have financial leeway for repair and maintenance costs.
9. Buying a home can be overwhelming, and you may battle a bit of buyer's remorse after you go under contract. This is completely natural, but don't let it set any doubt into your mind. Yes, it's a bit commitment, but it can also yield huge benefits.
10. Even though you want to consider appreciation on the home, you must also place a heavy weight on how much you love the home. In the end, unless you're buying an investment property, the whole reason you're buying a home is to find a comfortable place to live!
The home buying process should be a memorable one. After all, you may only be buying a home one to two times in your life time! Follow the advice we've given you, and you will enjoy the entire process of purchasing your home!