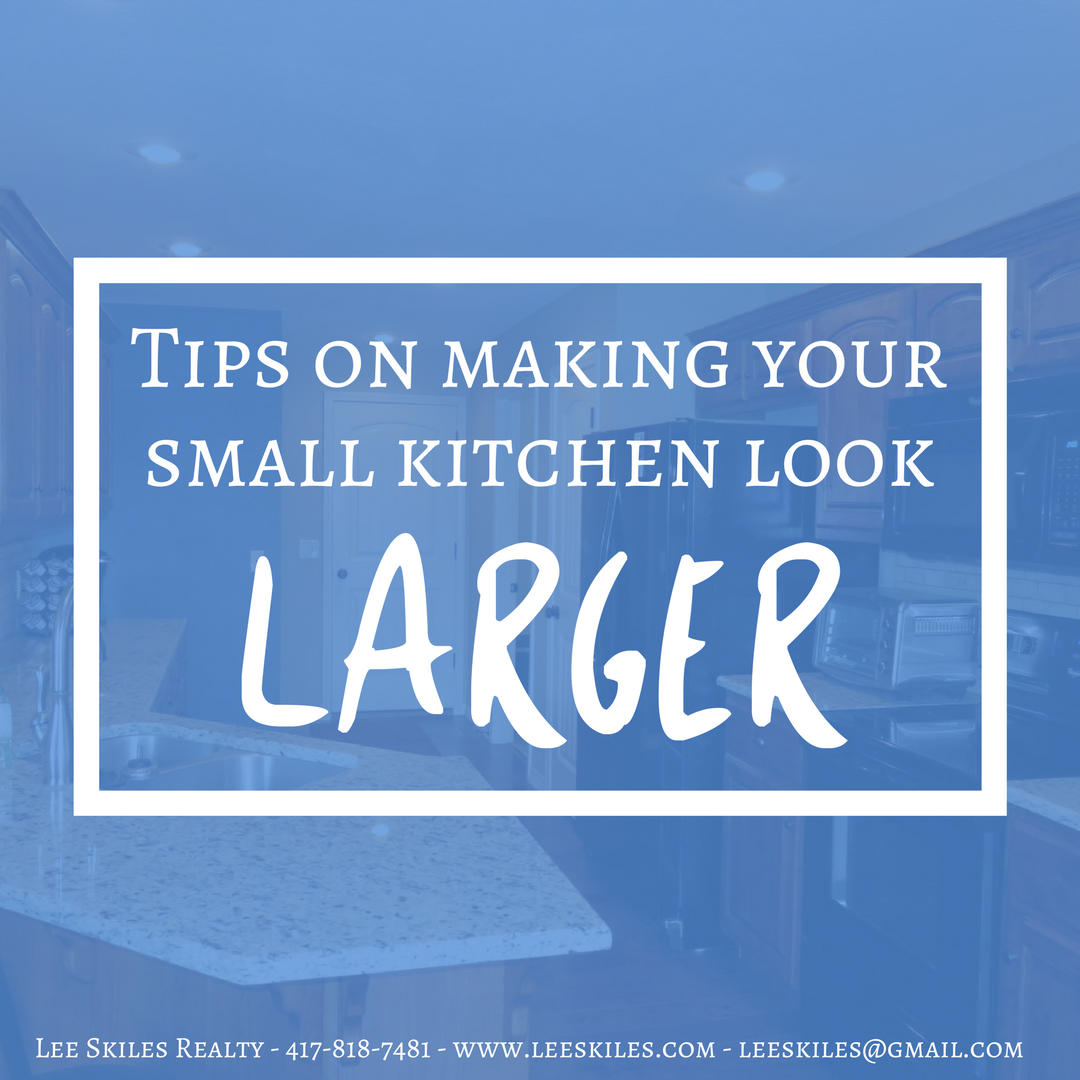 The kitchen has become a focal point in our daily lives, hasn't it? But, when it comes to how the kitchen fits into the overall space in our homes, it's easy to be a bit embarrassed to showcase a small kitchen to the family and friends who come to visit.
Well, fret no more! Here are five tips that will help your small kitchen appear to be larger.
REPLACE SOLID CABINET DOORS WITH GLASS ONES
This is an easy way to add more depth to your kitchen. If you can see through the cabinets to the back wall, you will see more depth in your kitchen. Make sure, though, that you don't add personal knick-knacks in those spaces. You're defeating the point of having the glass doors by cluttering up the space. Dishes and glasses are fine, but personal knick-knacks take away from the depth you can see.
INSTALL SMALLER SCALE APPLIANCES
Did you know that, by installing a condo-sized dishwasher as opposed to a standard-sized one, you could save around 8 inches of space in your kitchen? If you install a slimmer fridge, you could be saving around 6-8 inches of space as well! If you're not in need of full-sized appliances, this alternative can save you some space that you can utilize for other things.
CHOOSE FURNISHINGS THAT TAKE UP LESS ROOM
Going along with the smaller scale appliances, when you decorate your kitchen, pay close attention to the type of tables, chairs, and decorations you choose to place in your kitchen. Utilize slimmer chairs, narrower tables, and smaller sized plants so that it appears there is more room in the kitchen.
INSTALL OPEN SHELVING
Open shelving has a perception of class and style, but it also eliminates the space that a typical cabinet would take up. In installing open shelving, people will be able to see the wall which gives more depth to the kitchen. If you can, make sure you install floating shelving instead of models that utilize metal brackets.
ELIMINATE THE CLUTTER
One of the easiest ways to create more space in your kitchen is to get rid of unnecessary clutter. Don't use your kitchen counter as a place to dump your mail or a spot to store kitchen appliances that you don't normally use. Instead, use the space in a functional way where you place items you use every day as well as or a place to feature smaller decorative items and necessities.
——————————————————————-
Lee Skiles is your real estate resource for real estate in Springfield, MO, and the surrounding areas. Having lived in Springfield, MO for most of his life, Lee's knowledge of the Greater Southwest Missouri area is second to none. You can contact him at 417-818-7481 or leeskiles@gmail.com.